2021 Christmas Blanket Gift Ideas : How to choose the right one
Dec 08,2021 | Sarah Harrington
What's better than cozying up with the perfect blanket, especially during this time of year? Whether it's after a long day, a way to recharge mid-day, or pushing off the day with the help of the snooze button, finding the best blanket for someone on your Christmas list can be game-changing.
Think about the last time you bought a blanket. What did that experience consist of? Most likely, you didn't give it much thought, just chose a color that matched the comforter it would sit on or the couch you planned to lay it on. The act of choosing a blanket for someone else might seem pretty straightforward, but there's much more to it if you want to give the best blanket as a Christmas gift. So step one is to ask yourself these four questions before committing to the purchase.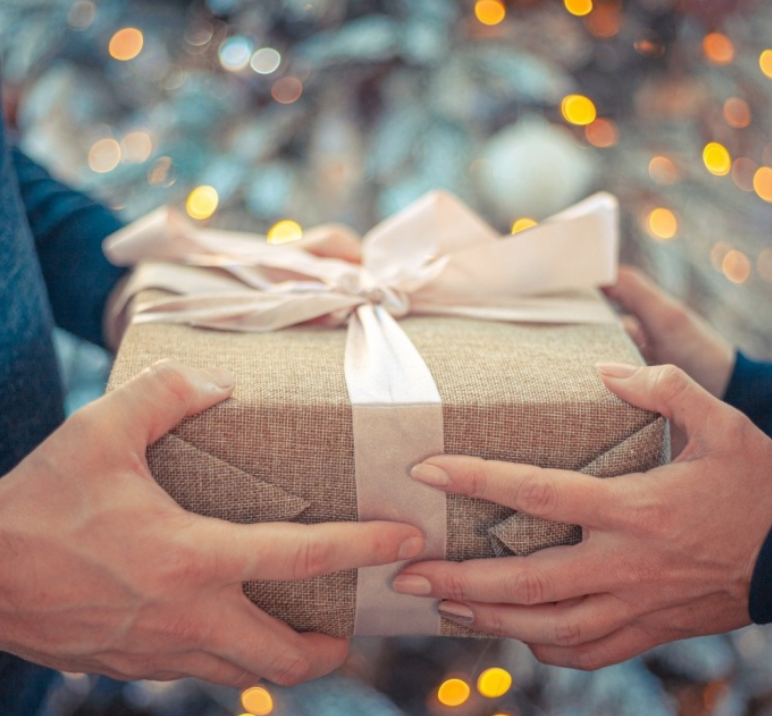 What Size Should You Get?
Think of where the blanket will stay and what purpose it will serve the gift recipient. For example, will it rest at the foot of their bed on top of a comforter or duvet and be pulled over them at night? If so, you need to make sure the blanket is big enough to cover the entire length and width of the bed. At the same time, it can't be too chunky. The thickness determines how well it rests folded up at the end of the bed when it's not in use.
Are you buying a gift for someone who likes relaxing on the sofa? Keep in mind they could use the blanket as they curl up on the couch with a good book, catch up on their latest streamed tv show, or cuddle with their family during a movie on a Friday night. But, again, make sure it isn't too thick so that it lays nicely when they display it on their sofa back. This blanket should offer the coverage they need, whether curled up or sprawled out on the couch.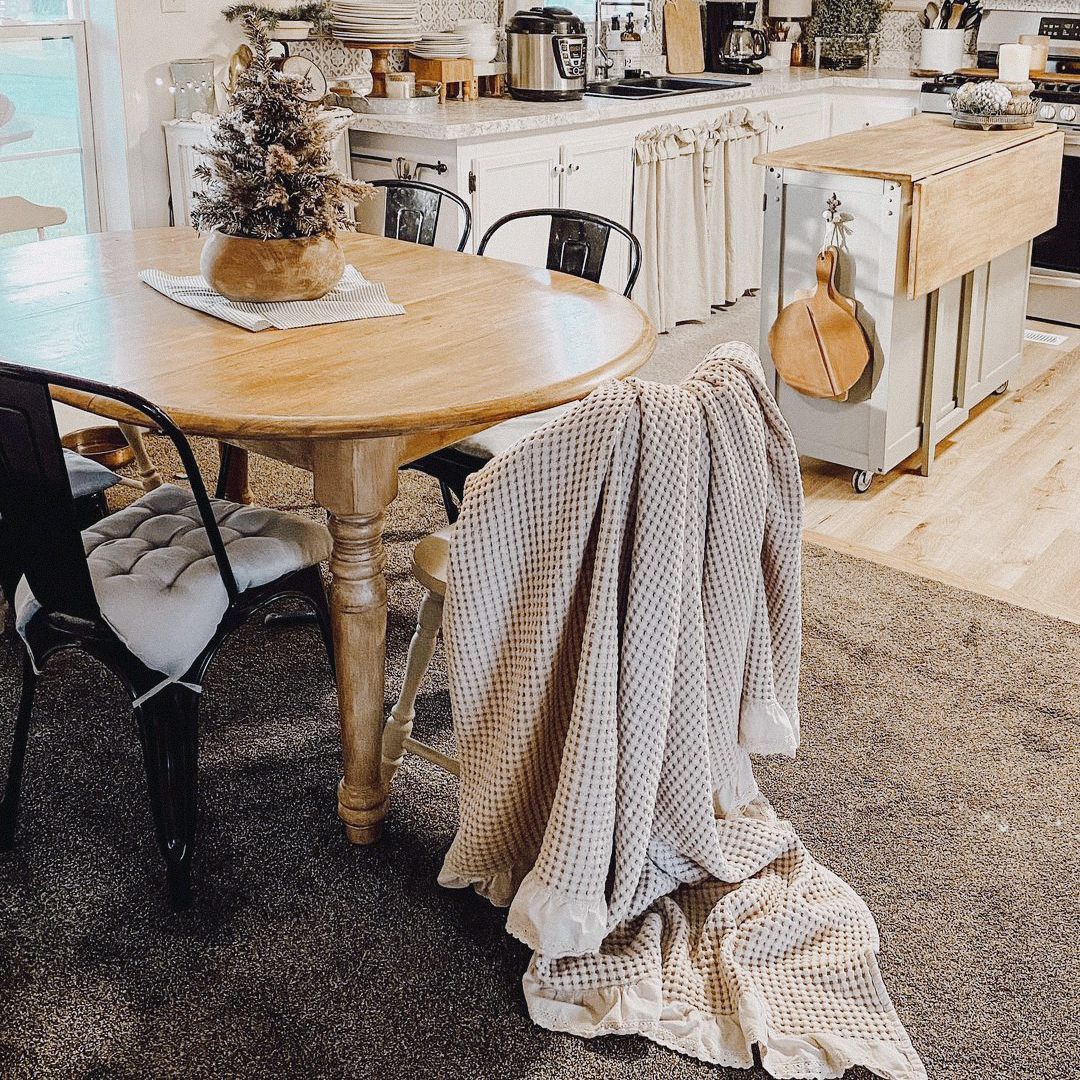 If you're a numbers person, it's a good rule of thumb to keep in mind that a blanket sized 59 x 79 inches fits a full bed or couch, and a blanket sized 79 x 91 inches provides coverage for an entire queen bed.
What Season Will They Use it?
If simplicity is more their speed and they aren't someone who will like rotating blankets every season, choose a blanket meant for all seasons. You need to think about two main things when selecting a blanket based on usage and time of year.
Material
Cotton, fleece, wool, down, cashmere, or microfiber. What material fits the person you're gifting to?
For example, a woven microfiber blanket is best suited for someone who wants a blanket smooth to the touch. It is warm and cozy yet lightweight. It's perfect for nights at home watching tv or chilly mornings in bed.
And then, what about cotton? If you want to find something for them that's breathable yet warm,this type of blanket is what you're looking for. It is a cozy addition and a moisture absorber, making it a blanket for any season. If you think they want something sensitive to the touch, 100% organic natural cotton fabric gives just that.
Care
Imagine having a blanket that gets softer with each machine wash. Not hand wash, machine wash. It's possible if you gift a blanket that's 100% microfiber with a classic waffle pattern. All the gift recipient would need to do to take care of this blanket is wash separately in cold water in the washing machine and tumble dry on low.
Now, consider gifting a lift-free blanket. Read that again, lint-free. A waffle pattern, 100% natural cotton blanket provides that by simply washing in cold water on the gentle cycle and tumble dry on low or lay flat to dry.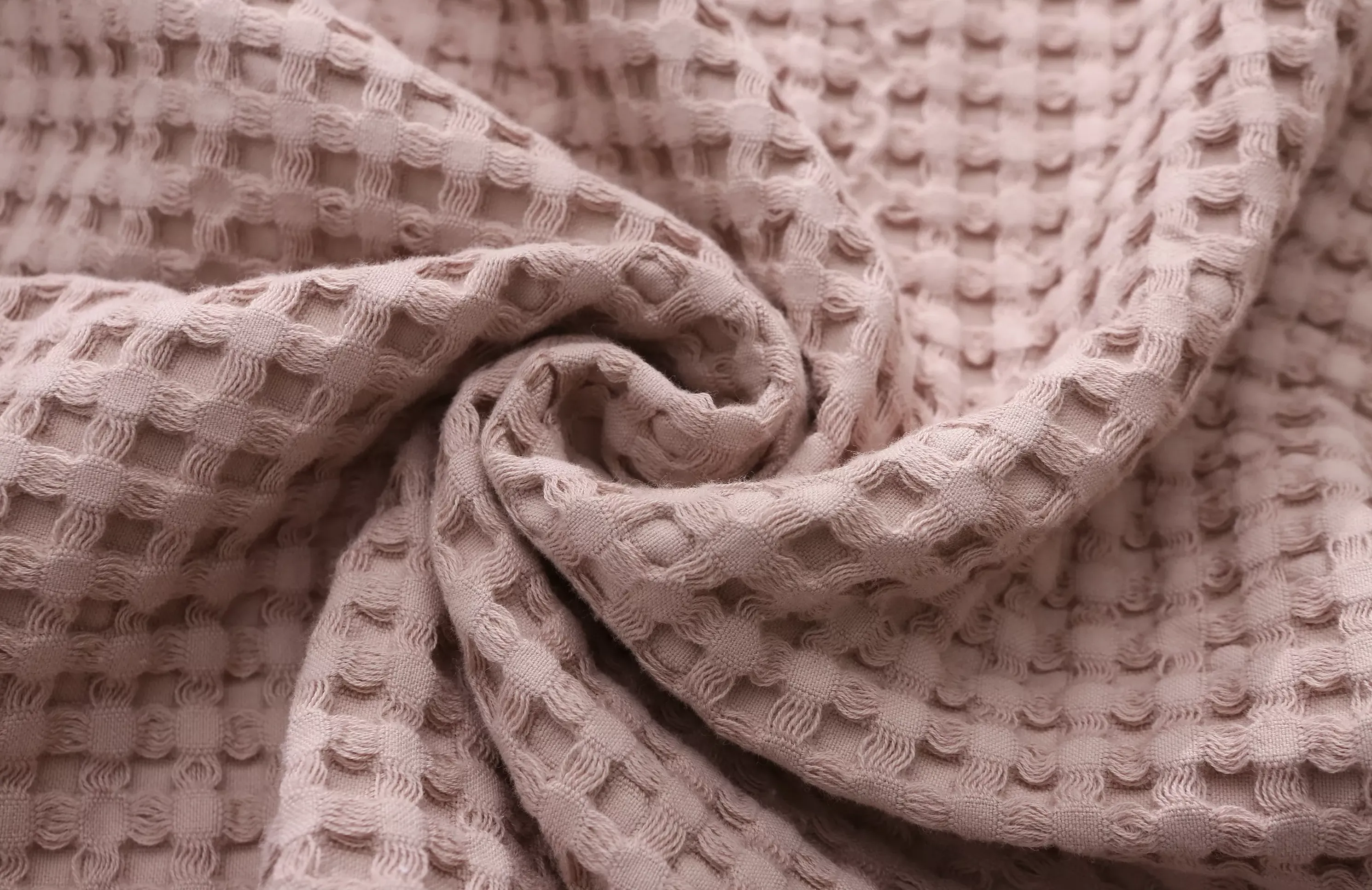 How Important is Décor?
Are you playing Secret Santa for someone who would appreciate a blanket for practicality or aesthetic purposes? If you're looking for a blanket that compliments a room, there are a few things you need to take into consideration.
Pick the right color – Blankets are a great way to add a pop of color to a room. Picking blues, greens, and purples give off a calming vibe. If you want it to feel warm and cozy for your gift recipient, go with Fall tones.
Think Patterns – Do they have more of a neutral taste? Consider patterns. If their décor includes rooms that are already a little busy, be careful of what you add because patterns might be too much for them.

What Type of Blanket Do They Want?

Weighted Blankets – Any parent knows this type of blanket all too well or has at least heard of the trendy item for babies. But did you know adults are into weighted blankets too? Simply put, weighted blankets are comforters filled with materials like plastic pellets or glass beads that claim to help with sleep hygiene.

Throw Blankets – These types of blankets fit two purposes, one, use and one, décor. Throw blankets tend to be versatile because they are usually lightweight but provide coziness and warmth. They also make for a great accent in any room.

Quilt – This thicker-style blanket is usually three-layered with fabric on either side and wool or cotton in the middle. These are cooler than a comforter and are typically made with a distinct stitching pattern. Quilts are more challenging to clean since they aren't meant for the washing machine.

Microfiber – Does your gift recipient have sensitive skin? Then, this material is for them. Because of the different fibers used, these blankets are smoother and softer to the touch. Hygienically, it's also very clean because the woven material doesn't allow dust particles in and tends to stay wrinkle-free.

Cotton – These blankets are easy to clean and easy to carry around if the person you're buying for is into going to the park or having a picnic. The 100% natural cotton fabric is smooth and sensitive on the skin, making it safe for children and pets.

Do you feel prepared to buy the best blanket for your gift recipient? Is there anything else you should consider? Join the conversation on Facebook or Instagram or simply check out our website.
Back to Welcome to Tomor Blog.